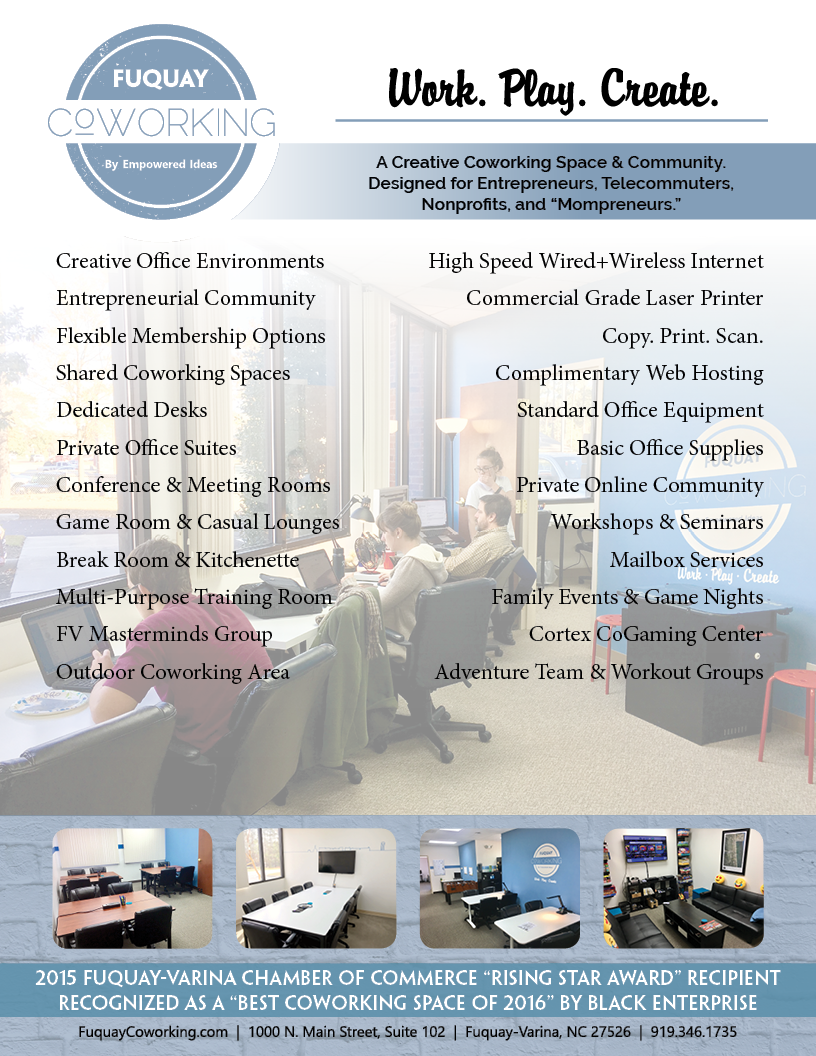 26 Jun

After 4 Years, Fuquay Coworking Increases Membership Rates to Support Continued Growth

Over the past 4 years, membership at Fuquay Coworking has grown to over 80+ members, and we've continually made investments to keep our technology-focused creative space as awesome as it can be, while preserving the "Fuquay-Varina feel" that our members love so much.

Fuquay Coworking has always been privately owned and funded, and has never used tax-payer dollars or grants to build our thriving entrepreneurial community. We are 100% member funded and grown within Fuquay-Varina, NC! 🙂

However, in order to continue growing, we'll be updating our membership rates effective 16 July 2018. Any individual, group, or organization that signs up before July 16th will still be able to join our coworking space at the current rates. Below, you can find the newly updated rates for post-July 16th memberships.

Rates Effective 16 July 2018:
Day Pass: $25
(5) Day Pass Bundle: $100
2-Day Shared: $125/mo.
3-Day Shared: $165/mo.
5-Day Shared: $210/mo.
Dedicated Desk: $300/mo. ($275/mo. with 6-12 Months)
Dedicated Offices: $500/mo. ($450/mo. with 6-12 Months)
The non-member meeting space reservation rates have also been updated, and more price points have been added to accommodate larger groups.