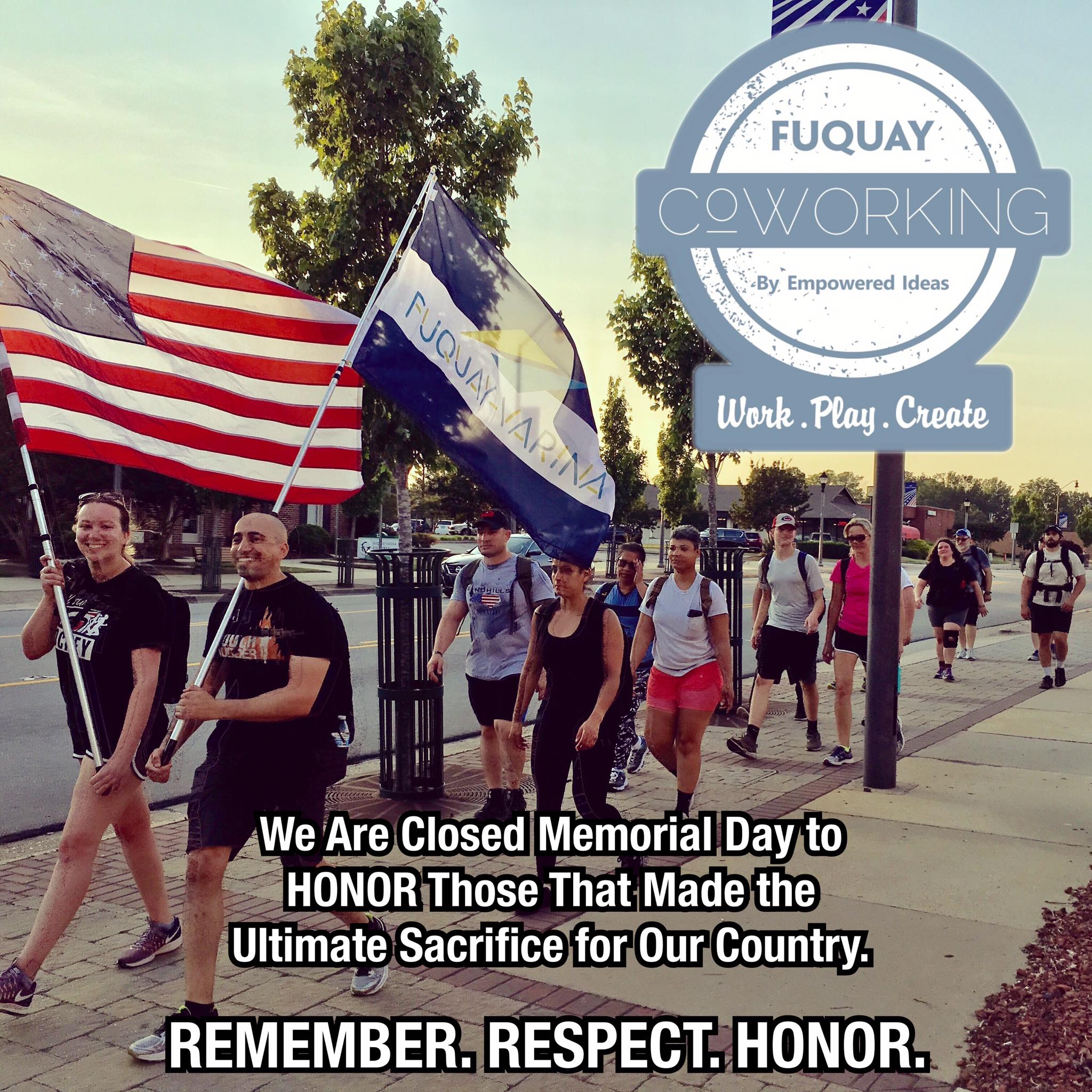 25 May

Fuquay Coworking Closed for Memorial Day to Honor Those Who Made the Ultimate Sacrifice

Fuquay Coworking is a unique and diverse blend of business entrepreneurs, nonprofits, telecommuters, and just as importantly, a large Veteran Community that takes pride in their work within our coworking space. Memorial Day is just one of MANY days where we take time to remember those whom have made the ultimate sacrifice for the freedoms and country we call home.

As always, we will be closed on Memorial Day, so that our members can participate in the various services, activities, and volunteer events throughout the Triangle area. If your family has lost a loved one, or friend, in the line of duty, we thank them for their service and sacrifice — each and every day.