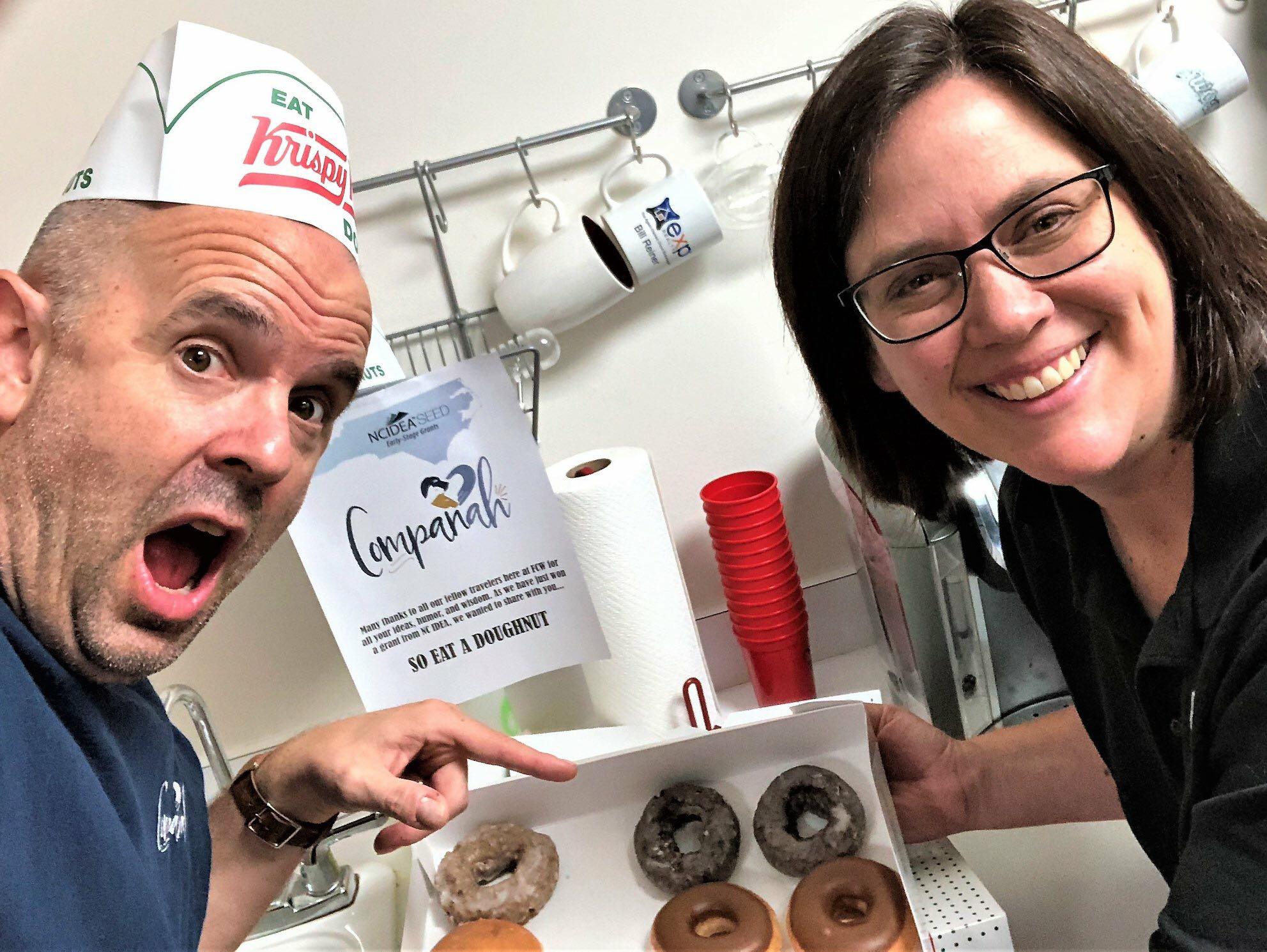 02 Jul

Fuquay Coworking Members, Hal and Shannon Atkins of Companah Pet Cremation, Awarded a Grant by NC IDEA

Congratulations to Hal Atkins and Shannon Overton Atkins of Companah Pet Cremation and Aftercare for winning a grant from NC IDEA and all their hard work to achieve this wonderful goal!

NC Idea is a private foundation whose mission is to support the growing supply of entrepreneurs around the state of North Carolina, to help foster the development of the North Carolina economy and the potential of entrepreneurial success.

According to Companah's website, the grant money received will be utilized towards better education of families and professionals alike, to continue learning about water cremation, which is a gentler option that mimics natural way of decompostion of a beloved pet.

It's an amazing sight to see local Fuquay-Varina business thrive, grow, prosper, and gain a well deserved recognition.

This accomplishment proves that you don't always have to be in the heart of RTP to thrive but you can also be successful in Fuquay-Varina. Fuquay Coworking is proud to be the administrative headquarters for Companah.