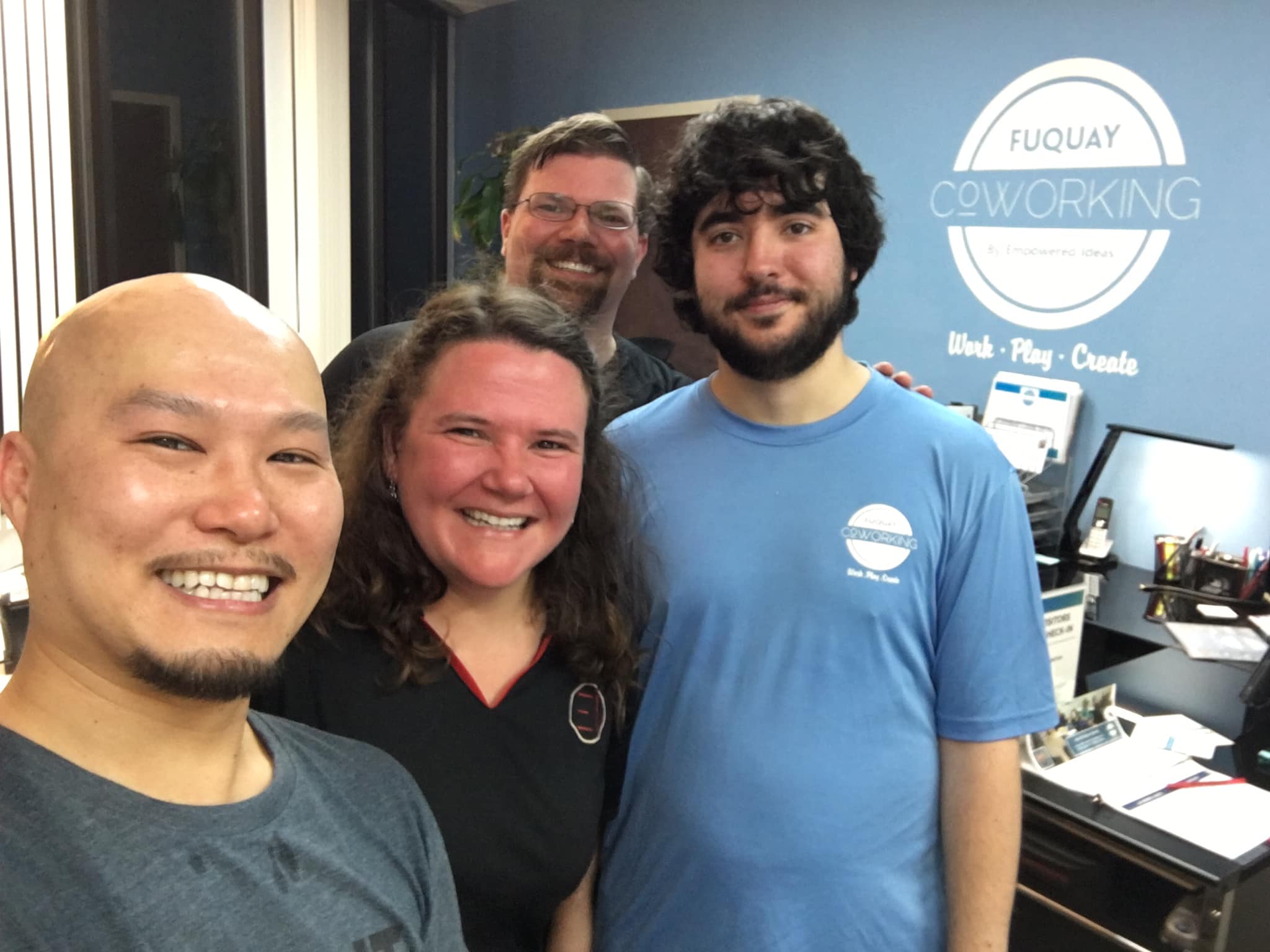 25 Apr

Fuquay-Varina Ruck Club Completes GORUCK's #ElevationRuck Challenge

Congrats to James Wong, Virginia Johnson, Steve Pinkham, and David Klingler (Fuquay-Varina Ruck Club and Adventure Team) for completing this month's GORUCK Ruck Club #ElevationRuck Challenge!

Challenge Requirements:
1000 Feet of Elevation Gain

1000 Feet Gained
100 Stories Climbed
1500 Stair Steps

Min. 4 Team Members
No Mileage Requirement
It Only Counts Going Up…
We did the first half of the challenge on the streets of Main Street in downtown Fuquay-Varina, NC last night — accumulating ~5.75 miles of distance and 425 feet of elevation gain. We immediately followed this with an additional 575 feet of elevation gain by way of "old school" stair climbs at O2 Fitness Clubs with our weighted rucks. 😎👍🏻
Sad you missed this challenge? Everyone is welcome to join us every Wednesday for our Fuquay-Varina Ruck Club meetups at Fuquay Coworking, and for our monthly GORUCK Challenges!
Join Our Facebook Group for Event Announcements & Updates:
Fuquay-Varina Ruck Club & Adventure Team

#Rucking #GORUCK #GoRuckClub #RuckClub #FVRuckClub #FuquayVarina #Fuquay #Varina #FV #aDashMore #StayHealthyFV #FuquayCoworking #Coworking #NC100Miles #PATHFINDER