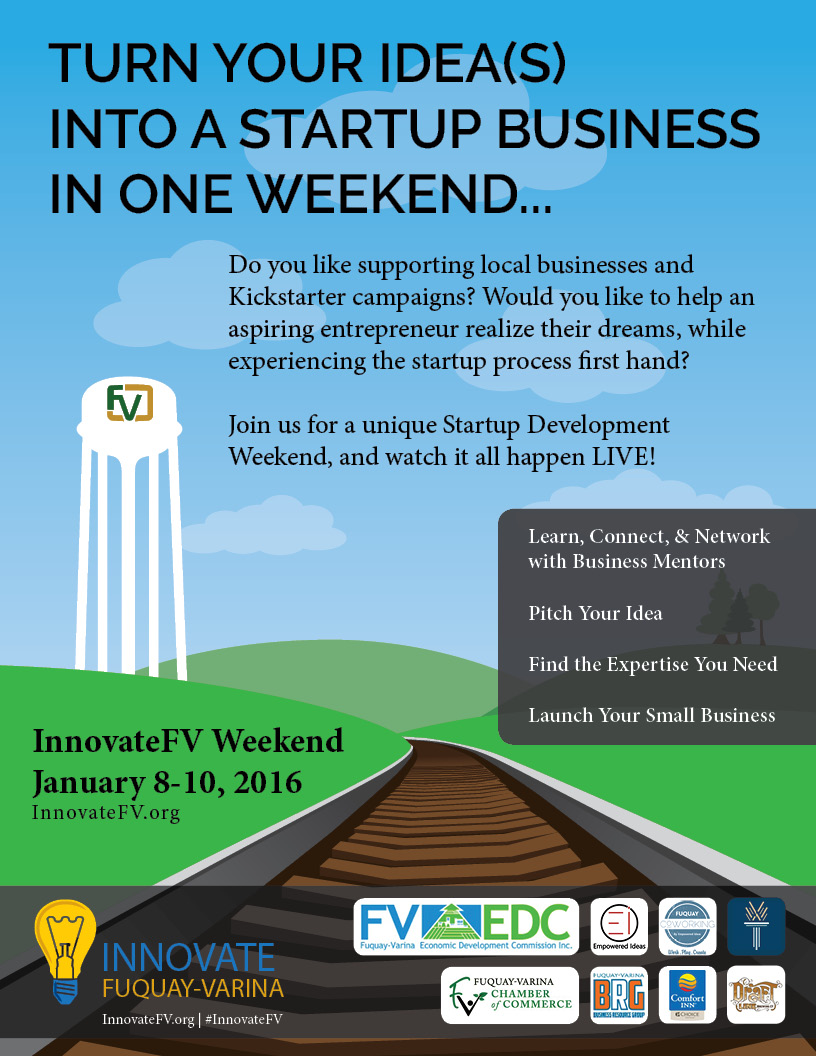 17 Dec

Turn Your Ideas Into a Startup in One Weekend at Innovate Fuquay-Varina 2015-2016

Don't miss out on this opportunity to contribute to Southern Wake's entrepreneurial community, or maybe even start your own startup!

UPDATES
Startup pitches have been extended to "up to" 5 minutes! So don't be afraid to take this chance on starting your small business.
Don't have an idea for a startup, but you want to help local aspiring entrepreneurs? JOIN US! Share your knowledge while learning from other business experts.
Everyone will come out of the weekend with valuable experience and knowledge.
JUST ANNOUNCED
TE Connectivity and Fuquay Coworking have agreed to host Innovate Fuquay-Varina, January 8-10, 2016!
Day #1 (Fri.): 
TE Connectivity
Event Kickoff, Pitches, Team Formation: 5pm-9pm
Day 2 (Sat.):
Fuquay Coworking
(Open 24/7, Friday-Sunday for Teams)
Day 3 (Sun.): 
TE Connectivity
Initial Public Launch (IPL) Day: 6pm-9pm
#FuquayVarina #FV #InnovateFV #Innovate #InnovateFuquayVarina #Fuquay #SmallBusiness #Startups #Entrepreneurs #Entrepreneurship #Nonprofits #Mompreneurs #SupportLocal #SupportLocalFV #SupportFV #Solopreneurs #FVCreators #SouthernWake #Angier #WillowSpring #HollySprings #Raleigh