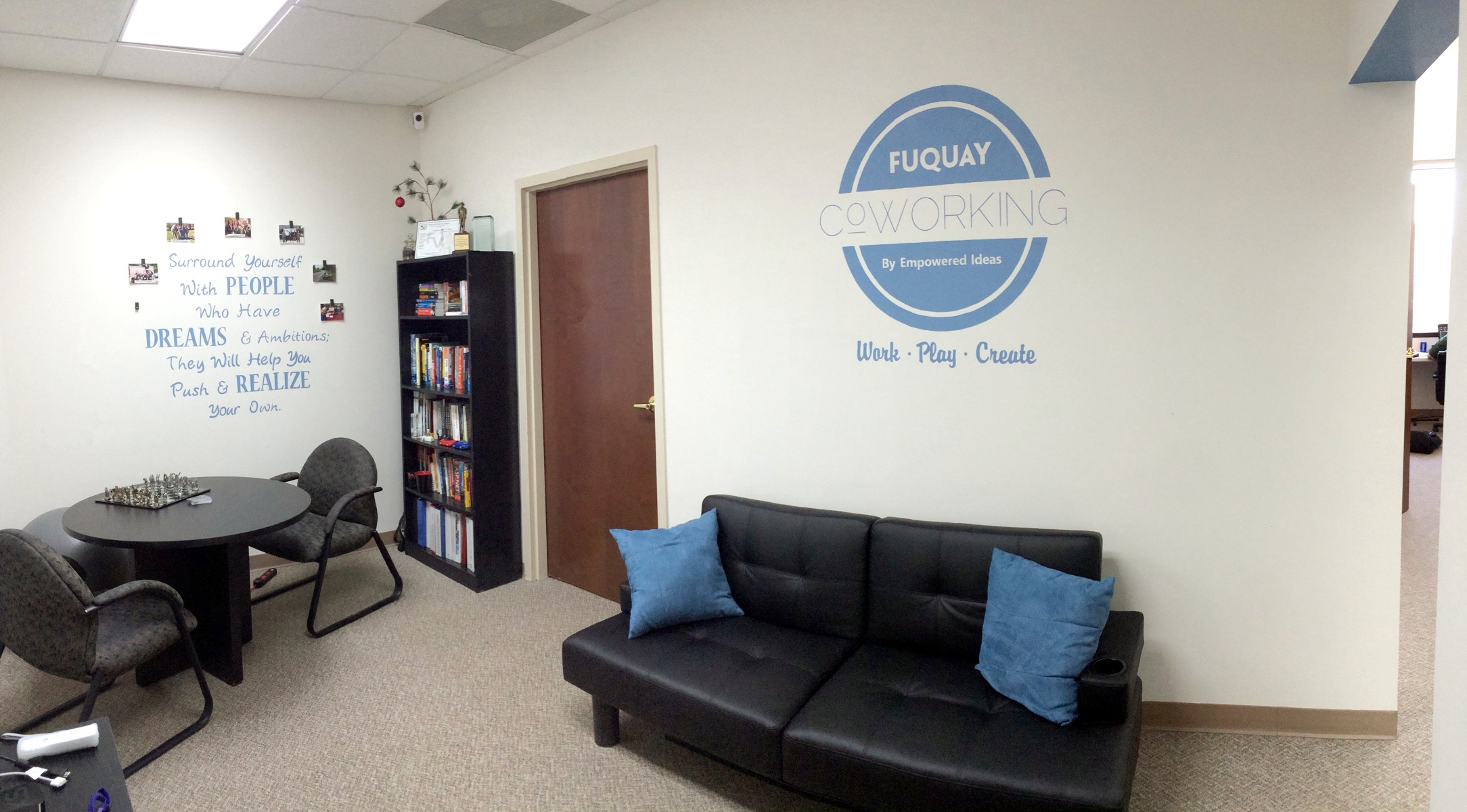 02 Feb

Empowered Ideas Launches Coworking Space in Fuquay-Varina, NC

Fuquay Coworking was founded James Wong and Virginia Johnson of Empowered Ideas, a marketing and communications firm with a coast-to-coast client portfolio, specializing in small businesses, nonprofit coalitions, and government agencies.

As successful entrepreneurs ourselves, we strive to provide the resources and community support that fellow entrepreneurs can use to enhance their ideas and businesses.
"Our mission is to foster creative entrepreneurial development through a creative environment, resources, and access to business services successful entrepreneurs need." — James Wong & Virginia Johnson
We bring the resources and knowledge of enterprise business to local small business owners, in a safe and pressure-free environment, and without the need to invest in expensive office space and equipment. We invite all entrepreneurs, freelancers, designers, and startups in Southern Wake County to visit our space, and to join our entrepreneurial community!